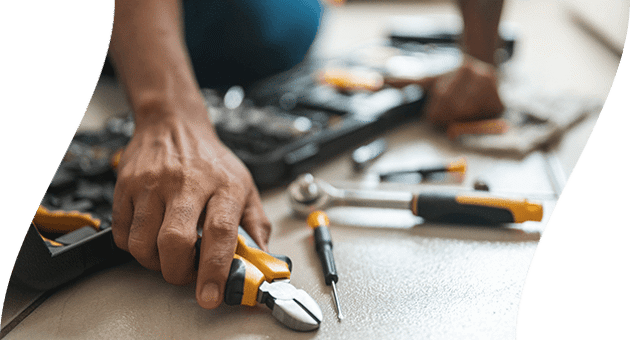 Acton HVAC, Plumbing & Electrical Services
Certified Technicians Backed by 100+ Years of Combined Experience
Village Home Services is your one-stop shop for all things plumbing, HVAC, and electrical. As a dedicated team backed by 100+ years of combined experience, we have the expertise and resources necessary to keep your home or business running as smoothly as possible.
Choose Village Home Services because:
Our technicians are licensed, bonded, and insured
We offer competitive pricing
We provide parts and labor warranties
We deliver prompt service
We maintain transparent communication
We understand that issues with your vital systems can throw a major wrench into your day, which is why we are here to take care of everything for you. We offer fast and reliable repair, replacement, maintenance, and installation services, including same-day and 24/7 emergency services. You can count on our experts to be there for you when you need them most.
Call (978) 733-9593 for high-quality HVAC, plumbing, and electrical services in Acton. We can also be reached online.
Providing Efficient & Dependable HVAC Solutions
Properly functioning heating and cooling systems are essential to any property. Make sure your comfort systems are doing their job by turning to Village Home Services for high-quality HVAC services. We offer a range of heating and AC solutions to help you maintain year-round comfort and efficiency. As certified Master HVAC technicians, we work with a range of products, including mini-split systems, central HVAC equipment, boilers, dehumidifiers, furnaces, radiant heating systems, and snow melt systems.
We provide the following services to keep your systems in top shape:
HVAC maintenance
HVAC installations
HVAC repairs
Comprehensive Electrical Services
When selecting an electrician, you should never settle for anything less than a company that prioritizes safety, quality, and adherence to industry standards. Village Home Services takes pride in offering a wide range of electrical services to meet the diverse needs of our customers. Safety is our top priority, and we never compromise on quality when it comes to our work. Each service we provide follows strict adherence to all relevant codes and regulations to ensure the utmost safety and compliance.
Our electrical services include:
Electrical remodeling
Electrical repairs
Electrical inspections
Electrical panels
EV chargers
Generators
Ceiling fans
Request an electrical inspection by calling Village Home Services today!
Fast & Reliable Plumbing Services
Our company is proud to offer fast and reliable plumbing services – including drain cleaning, sewer services, and water heater services – to meet the urgent needs of our customers. We understand that plumbing issues can disrupt daily activities and cause inconvenience, which is why we prioritize prompt response times to resolve problems efficiently. Our team of skilled plumbers is experienced in diagnosing and fixing a wide range of plumbing issues, ensuring that the job is done quickly and effectively. You can rely on us to provide reliable plumbing service that gets your systems up and running smoothly again in no time.
There for You 24/7
We understand that emergencies can happen at any time, which is why we provide 24/7 emergency plumbing, HVAC, and electrical services in Acton. Our dedicated team is always ready to assist you when you need us the most. We prioritize prompt response times and ensure that our technicians arrive at your location in fully stocked trucks, equipped with all the necessary tools and parts to handle any situation. With our expertise and experience, we can swiftly diagnose and resolve any problem, minimizing downtime and restoring functionality as quickly as possible. You can rely on us to be there for you during those unexpected moments, providing efficient and reliable emergency services.
Call (978) 733-9593 for high-quality and affordable home services. We look forward to serving you!