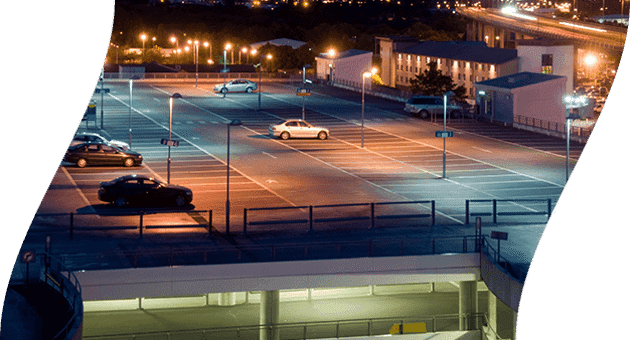 Commercial Electrical Services in Chelmsford
As you may know, commercial properties require electrical services. This doesn't just include lights, but also heavy-duty industrial equipment. Constant servicing, repairs, and upgrades are needed to keep the commercial buildings functional, as well as meeting Health and Safety standards. When it comes to an electrical contractor that offers reliable services for industrial and commercial facilities, look no further than Village Home Services. For over a decade, we have been helping business owners across Chelmsford keep their businesses running smoothly, with efficient and reliable electrical services.
We offer a wide range of services to meet your business needs, including:
Power systems design and installation
Building wiring and automation systems
Emergency backup generators
And more
Our team of experienced professionals knows exactly what your commercial property requires to function properly. Your customers won't even notice that we were there because we complete all our work in a highly professional and efficient manner.
The Risks of DIY Commercial Electrical Services
You might think that it's fine to complete some basic DIY maintenance on your commercial electrical systems, but there are actually a lot of risks involved.
Common risks of completing commercial electrical work on your own include:
You may be putting yourself at risk for electric shock or other serious injuries. Commercial electrical systems require a certain level of skill and knowledge to safely work and attempting DIY maintenance can put you in danger if you don't have the proper training or experience.
You may be damaging your equipment without realizing it. Electrical systems are complex and interconnected, so even small mistakes while working on them can have a big impact on the performance of your business.
You may be putting yourself at risk for legal and financial consequences if something goes wrong. If you try to complete DIY maintenance on your commercial electrical systems and cause serious damage, you could end up facing expensive repairs or even lawsuits from customers or vendors who were affected by the problem.
IF YOU ARE LOOKING FOR AN ELECTRICAL CONTRACTOR THAT UNDERSTANDS THE NEEDS OF YOUR BUSINESS AND CAN PROVIDE RELIABLE SOLUTIONS, LOOK NO FURTHER THAN Village Home Services. TO LEARN MORE ABOUT OUR SERVICES, CONTACT US TODAY!
Hire Village Home Services to Help with your Commercial Electrical Needs in Westford, Littleton, Groton, and the Surrounding Areas
As a business owner, it's your responsibility to ensure that your electrical systems are safe and properly maintained. At Village Home Services, our experienced electricians have the knowledge and skills to provide professional commercial electrical services for businesses across a wide range of industries.
There are many benefits of working with a professional electrician, including:
Expert knowledge and experience – Our electricians have the training and expertise necessary to safely handle all your commercial electrical needs. Each has at least years of experience working on a wide range of electrical systems and can handle jobs large and small.
Competitive pricing – We understand that businesses are looking for the best value, which is why we offer competitive rates for all our services. You can rest assured that you're getting a great deal when you choose us for your commercial electrical needs.
Convenient scheduling – We know your time is valuable, which is why we offer flexible scheduling to meet the specific needs of our clients. Whether you need an emergency repair or routine maintenance, we can work with you to find a time that's convenient.
Access to High-quality materials - No one wants to put their business at risk by using low-quality materials. That's why our electricians use only the best commercial-grade electrical components and fixtures for all our work. This ensures that your equipment is safe, reliable, and long-lasting.