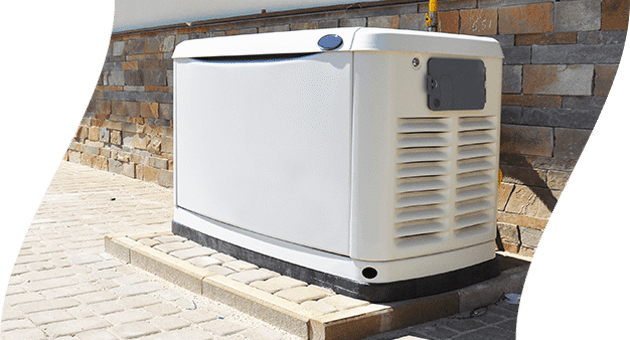 Generator Services in Chelmsford
Generator Installation & Repair in Westford, Littleton, Groton & the Surrounding Areas
Village Home Services offers comprehensive and reliable generator services upon which you can rely! With a team of skilled professionals boasting over 100 years of combined experience, we specialize in servicing and installing a wide variety of generators, including those by top-rated brands such as Generac and Briggs & Stratton.
Our Chelmsford generator services include:
Generator maintenance
Generator installation
Generator repairs
Whole-home generators
Portable generators
Whether you need routine maintenance, a new system installation, or an emergency repair, you can trust us to deliver exceptional service and ensure that your backup power needs are met with the utmost reliability.
Call (978) 733-9593 or contact us online to schedule a service with our experts!
Why Install a Whole-Home Generator?
A smooth-running home is essential for maintaining comfort, convenience, and safety. When power outages occur, they can disrupt daily routines and compromise the functionality of vital systems in your home. Installing a whole-home generator ensures that you can continue to enjoy an uninterrupted power supply, providing peace of mind and a multitude of other benefits.
Here are 5 reasons why you should consider installing a whole-home generator:
Reliable backup power: A whole-home generator automatically kicks in within seconds of a power outage, ensuring that your essential appliances and systems continue to operate seamlessly.
Food preservation: A power outage can lead to spoilage of perishable food items in your refrigerator and freezer. A generator keeps these items running, preventing food waste.
Home security: A whole-home generator keeps your security systems powered up and functioning, even during an outage.
Medical equipment support: if you or a family member rely on medical equipment, a generator becomes crucial. It provides uninterrupted power to life-saving devices, allowing you to navigate power outages without compromising health or safety.
Continuous comfort: With a generator, you can maintain a comfortable indoor environment regardless of external conditions. You don't have to worry about extreme temperatures affecting your heating or cooling systems during a blackout.
Whole-home generators provide you with a reliable backup power solution for many years. Reach out to Village Home Services to schedule an installation today. Our Chelmsford generator pros have access to a variety of top-performing systems and provide professional, seamless installations every time.
How Do Whole-Home Generators Work?
Whole-home generators are designed to provide backup power to an entire house during a power outage. When utility power is lost, these generators automatically sense the outage and activate themselves to deliver electricity to essential appliances and systems in the home. They typically rely on an internal combustion engine fueled by natural gas or propane.
Whole-home generators can support a wide range of essential appliances and systems, including but not limited to:
HVAC systems (including mini-split systems, furnaces, etc.) for maintaining a comfortable indoor environment.
Refrigerators and freezers to prevent food spoilage during an outage.
Lighting fixtures to provide illumination throughout the house.
Security systems (including alarms, cameras, and automated locks) to ensure home safety.
Sump pumps to prevent basement flooding.
Medical equipment (such as life support devices) to maintain continuity of care for individuals with specific health needs.
Computer systems and internet routers to enable work-from-home arrangements and keep communication channels open.
Why Choose Village Home Services?
Choose Village Home Services for your generator services in Chelmsford because we prioritize staying on top of the latest trends in the industry, ensuring that you receive innovative and up-to-date solutions. Additionally, we use top-of-the-line equipment, guaranteeing reliable performance and longevity for our generator systems.
With a commitment to never cutting corners, Village Home Services completes each aspect of our work with precision and attention to detail. Going above and beyond is our standard practice, as we are dedicated to delivering exceptional service and exceeding your expectations.
Choose Village Home Services because we:
Are fully licensed, bonded, and insured
Offer competitive pricing
Provide parts and labor warranties
Deliver prompt service
Are available 24/7 for emergencies
Call (978) 733-9593 or contact us online to schedule a generator service today!