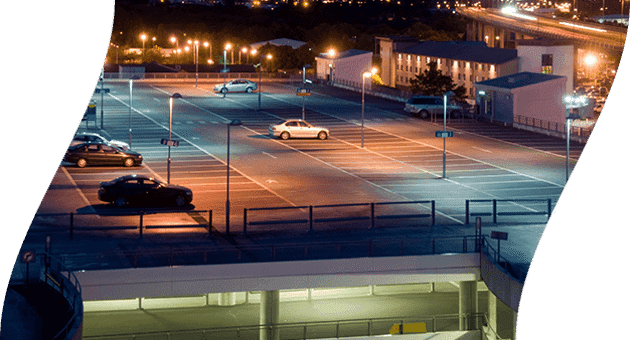 Commercial Parking Lot Lighting Services in Chelmsford, Ma
Street and Parking Lot Lighting for Commercial Customers in Westford, Littleton, Groton, and the Surrounding Areas
Village Home Services is the leading provider of commercial street and parking lot lighting services in Chelmsford, Massachusetts, and the surrounding areas. Our team of experienced professionals works with you to design custom solutions that meet your specific needs, whether it's for a private development, a busy business center, or a public roadway. We understand the importance of visibility, safety, and security, and can provide expert advice and effective services to ensure that you get the most value from your lighting system. As certified Master Electricians with over a decade of experience serving commercial, industrial, and municipal customers, you can trust that we have the proper training and equipment to get the job done right.
To learn more about our Chelmsford street lighting services, call our certified Master Electricians at (978) 733-9593 today!
Fast and Easy Bulb Replacements
One of the most common street lighting-related issues that our customers encounter is dead or faulty bulbs. Checking or replacing these bulbs can be a major hassle for property owners or managers – they come in sizes and voltages that aren't available at the local hardware store, and they are often located high off the ground. But for our experienced street lighting technicians, the process is easy. We have access to tools, products, and equipment – including bucket lift trucks – that make checking, installing, and replacing specialized lighting bulbs a painless process. Before you stress out about issues with your high-power outdoor lighting, give our team a call and get things taken care of ASAP.
What Can Our Parking Lot Lighting Team Do for You?
Lighting Repairs – Our certified electricians are able to repair, rewire, and revamp large, commercial street and parking lot lighting systems.
Bulb Replacements – Has a light gone out on your property? We offer replacements for burnt-out and flickering lights that help you maintain consistent lighting coverage.
Sign Repairs – If your illuminated sign or monument is not working properly, our electricians have the solutions you need to get it shining brightly once again.
Safety Inspections – Get a safety inspection to ensure your street or parking lot isn't just lit effectively, but safely.
And more!