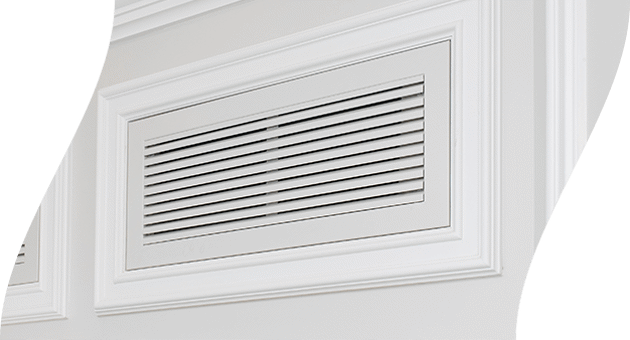 AIR FLOW QUALITY IMPROVED IN JUST ONE DAY IN CHELMSFORD, MA
In any property, the ductwork and ventilation systems are critical components, as they ensure that all of the rooms in a building receive adequate airflow to maintain a safe temperature. Without these systems, a property's occupants could be exposed to dangerous conditions such as toxic fumes or poor air quality.
The ductwork itself is comprised of long, narrow metal tubes that run throughout the building, carrying heated or cooled air from the HVAC system to individual rooms. The ventilation systems pull in outside air and condition it before distributing it through the ductwork to the various rooms. These systems typically include a ventilation fan, which can be controlled by an automatic system or manually via a thermostat.
Repair, maintenance, and installation of such systems is a complex process that requires specialized knowledge and experience. Because of the importance of these systems in maintaining a safe, comfortable environment for building occupants, it is critical to work with an experienced contractor who can ensure the highest quality installation or repair job.
Fortunately, Village Home Services has got you covered. For over a decade, we have been providing homeowners and businesses in Westford, MA with high-quality ductwork and ventilation services. Our experienced team of professionals is dedicated to meeting the unique needs of each client, ensuring that you receive a solution that will work perfectly for your property.
Give us a call today and don't miss out on the quality ventilation and ductwork services you need to keep your home or business safe and comfortable.
YOUR OWN DUCT AND VENTILATION?
With the high complexity of duct and ventilation systems, it can be difficult to know if you should try to service them yourself. While there are some basic maintenance tasks that might be within the reach of a DIY-er, such as cleaning the filters or replacing worn-out parts, more advanced repairs will likely require the services of a trained professional.
Of course, we all want to save on money, and thinking of just doing things on your own might seem like a good idea. However, there are certain risks involved in trying to do things on your own, especially with equipment that is critical to the health and safety of your building's occupants.
The first and foremost reason why you shouldn't try to service your own duct and ventilation system is safety. Because of the complex nature of these systems, it can be very easy to cause damage if you don't have the proper knowledge or experience. This could put your building's occupants at risk for poor air quality or other dangerous conditions.
Second, attempting to service a duct and ventilation system requires a lot of time, something not all of us have. As a DIY-er, you may end up spending more time and energy trying to repair the system yourself than it would take to hire an experienced professional who can get the job done right. You'll miss out on work and family time, all without a guarantee you'll be able to fix the issue.
Lastly, the cost of fixing or servicing your air ducts and ventilation system is quite expensive. Buying specific tools, safety gear, and parts can quickly add up. If you hire a professional, however, you get the peace of mind of knowing that the job will be done right the first time and with all the necessary tools.
You no longer have to drive all the way to the hardware store, spend time and energy assembling the tools or trying to learn how they work or worry about accidentally damaging your property. Not only that, but you also get a guarantee of safety and quality with professional services.
HIRE THE PROS AND NEVER WORRY ABOUT YOUR DUCTWORK OR VENTILATION SYSTEM AGAIN
If you are looking to hire a professional contractor for duct and ventilation services, turn to Village Home Services. Based in Westford, MA, we have been providing our trusted services to homeowners and businesses throughout the area and have acquired the experience and knowledge necessary to make any job successful. When working with us, you get:
ACCESS TO HIGH-QUALITY TOOLS AND EQUIPMENT
One of the best reasons to work with a professional contractor is that we have access to the right tools and equipment for any job. Our team has years of experience working with different types of ductwork and ventilation systems, giving us the knowledge to recommend and install the best possible system for your unique needs.
If you try to purchase tools and equipment on your own, chances are you will spend more money and time than you need to. There is also no guarantee that the tools and equipment you purchase is of high quality. However, when working with a professional, you know that our tools and equipment are the best in the business.
A GUARANTEE OF SAFETY AND QUALITY
Another benefit of hiring a contractor for ductwork services is that we provide you with all the peace of mind you need from knowing your system is safe and functioning as it should. We stand behind our work and guarantee your satisfaction. Unlike trying to do the repair yourself, we can provide you with the reassurance that when you're unhappy with our work, we'll come back and fix it.
ACCESS TO TRAINED PROFESSIONALS
Hiring a professional contractor also means you get access to our trained pros who are familiar with the ins and outs of ductwork services. We can ensure that any issues or problems you have will be handled properly and in a timely manner, fitting your schedule and lifestyle. These professionals can give you tips on how to maintain your ductwork and ventilation system on a regular basis, helping you avoid future issues and problems.
MORE TIME FOR IMPORTANT MATTERS
It can be a bummer to spend time and energy repairing your ductwork and ventilation system by yourself, only to be dissatisfied with the results. However, when you hire us to help with the task, you get more time to focus on other important matters. You'll have more time to spend with family and friends, and you won't need to worry about what could go wrong or how you will be able to fix it yourself.
Overall, there are many reasons why it is worth hiring a contractor for your ductwork and ventilation services. Whether you need new ducts installed in your home or office building, or you simply need repairs done, Village Home Services is your trusted source for all your ventilation needs.