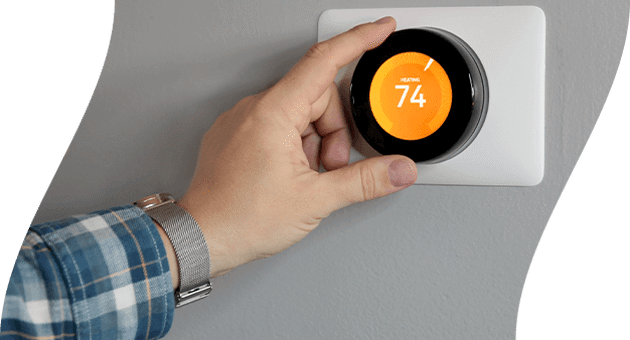 RADIANT HEATING SERVICES IN CHELMSFORD
Keeping You Warm in Westford, Littleton, Groton, and the Surrounding Areas
It can be a bummer to step into the shower after a long, tiring day at work only to find out that your water isn't piping hot. Indeed, hot showers tend to be one of the many small yet important pleasures that we look forward to after a hard day's work. Furthermore, hot water is not only more comfortable but also more hygienic than cold water; cold showers are said to be of little help in keeping our hair and skin soft and supple. If you live somewhere where the weather is usually cold, the lack of proper heating is a constant nuisance.
The good news is that you no longer have to endure frigid showers for the rest of your life. Radiant heating or heaters that involve a process known as radiant heat transfer are now available, and they can provide you with the comfort and convenience that you need to enjoy a warm, comfortable shower. These systems utilize infrared radiation, and these heating elements deliver gentle heat directly to your body so that you don't end up shivering in the cold bathroom.
Forinstallation, repair, and even maintenance of these devices, look no further than Village Home Services. We understand what it truly means to keep you warm no matter the season, and our expert technicians will work with you to install radiant heating systems that best suit your needs. We have a variety of options available, including in-floor heating and wall heaters, so you can choose what works best for your home or business.
We're ready to make sure your home is always the perfect temperature – call our chelmsford team at (978) 733-9593 today!
WHAT IS RADIANT HEATING?
For you to truly understand the benefits of having a radiant heating system in your home or business, you first need to understand how these systems work. Radiant heating is a process that involves the use of electromagnetic radiation to transfer heat from one object directly to another without any intermediary objects. This type of heat transfer is known as radiation and can occur with or without an intervening medium such as air.
The reason why this kind of heating is so effective and efficient is that it does not rely on convection, which involves the use of air or any other fluid to move heat from one place to another. While conventional heating systems often involve a series of complex machinery, radiant heating is relatively simple and straightforward. It can be used in both residential and commercial spaces and provides a wide range of benefits including increased comfort, lower energy costs, and improved air quality.
It's a top choice for many homeowners and business owners, offering a range of benefits that make it a great choice for any space.
If you're interested in finding out more about our offers, contact us today! Our experts are ready to help you with all your radiant heating needs.
HOW OUR EXPERTS INSTALL RADIANT HEATERS
For a device to last for many years, proper installation is key. Without careful installation, radiant heaters can end up causing problems such as cracks in your walls or floors and even fires. Of course, the last thing you want is to have to deal with a defective or malfunctioning heater.
At Village Home Services, we have the expertise and experience you need for the safe and reliable installation of your radiant heating systems. Our experts will work with you every step of the way, from the planning and design phase all the way through to the final installation and testing.
To give you a better understanding, here's how the radiant heating installation process works:
Consultation and design: One of our experts will come to your home or business, assess your needs, and determine the best possible solution for you. This could involve drawing up detailed plans for the placement of the heater, including where it will be located, as well as which type of system is best suited for your space. During this step, we will listen to your needs and wishes to determine the best possible solution.
Installation: Once the plans are finalized, our team will get to work installing your new radiant heating system. We will measure or cut the floor or walls as needed, then place and connect all wires and pipes so that they fit firmly in place. We'll take care to ensure that each component is properly secured and will test the system to guarantee that it works properly. Our experts will also provide instructions on how to maintain your system so that you get the most out of it.
Testing: Once the installation is complete, we'll test your new radiant heating system to make sure everything's working as it should be. This process involves checking all valves, control systems, thermostats, and more to ensure they're operating as intended. The testing will also include a power check so that you know your new system is ready to go and can provide you with the heating benefits you're looking for.
A HASSLE-FREE PROCESS MADE JUST FOR YOU
Long lines and hectic schedules are a thing of the past! Our goal is to make everything about working with us simple. Our skilled technicians will show up on time and finish the job efficiently with the least amount of disruption to your daily schedule.
Here is a brief rundown of how we operate:
Talk to Our Experts: Before we start the project, give our experts a call to have a discussion about your requirements, concerns, and budget. We'll work with you to determine the best course of action and create a customized plan that's right for your needs.
Get a Free Estimate: We believe in transparency. That's why we provide a free, no-obligation estimate before any work begins. Once you choose a plan, our representatives will give a detailed list of what you can expect, and the cost involved.
Sit Back & Relax: When everything is set, our technicians will arrive on time and get to work. You don't have to lift a finger because we'll do the heavy lifting and clean up after ourselves. Your only job is to sit back and relax while we work our magic!
While there are many companies that offer HVAC services, Village Home Services is always the first choice for our customers. We take pride in offering affordable prices, reliable service, and the latest technology to make sure you're satisfied. Residential and commercial properties alike turn to us for all their HVAC needs and are never disappointed. Our team is dedicated to providing you with the best customer experience possible and will work tirelessly so that your HVAC system runs smoothly for years to come.
No company in Chelmsford or the surrounding areas offers a better combination of affordability and quality than Village Home Services. The determination we show in everything we do is what sets us apart. From our customer-focused approach to the outstanding craftsmanship we put into each job, Village Home Services has earned a reputation as one of the most trusted companies in the region.
Contact us today and learn more about how we can help you with your HVAC needs!