Drain Cleaning and Sewers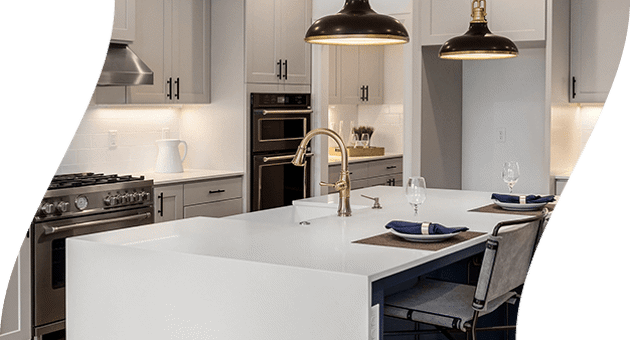 Chelmsford Drain Cleaning & Sewer Services 
Serving Westford, Littleton, Groton & Surrounding Areas 
Your drains and sewer line are responsible for effectively transporting wastewater away from your home. Make sure they are doing their job by turning to Village Home Services for reliable and affordable drain cleaning services in Chelmsford. Equipped with state-of-the-art tools and technology, we can handle any problem with your drains or sewer line quickly, so you can go back to business as usual as soon as possible. 
Our drain and sewer services include:
Drain cleaning 
Sewer repairs 
Sewer replacement 
Drain replacement 
Clog repairs 
Leak detection and repairs 
When you want the job done right, turn to Village Home Services. Our plumbing experts adhere to the highest standards of service to ensure excellent results.
Call (978) 733-9593 to schedule a drain cleaning and sewer service in Chelmsford.
How Often Should I Schedule Drain Cleaning?
The frequency of scheduling drain cleaning services for your home depends on several factors such as the age and condition of your plumbing system, the number of people living in your home, and your specific usage patterns. However, it is generally recommended to schedule drain cleaning services at least once a year to maintain the optimal functioning of your drains. Over time, debris, grease, and other substances can accumulate in your drains, leading to clogs, slow drainage, and even sewage backups. By scheduling regular drain cleaning services with Village Home Services, you can prevent these issues and avoid costly repairs down the line.
Here are a few reasons why drain cleaning is such a beneficial service:
Benefits of regular drain cleaning include:

Preventing clogs and backups: By removing built-up debris and blockages, regular drain cleaning ensures that your pipes flow freely and efficiently.
Eliminating foul odors: Over time, stagnant water and trapped debris can create unpleasant odors in your drains. Regular cleaning helps to eliminate these odors, leaving your home smelling fresh.
Extending the lifespan of your plumbing system: By keeping your drains clean and clear, you reduce the strain on your pipes and plumbing fixtures, helping them last longer.
Improving water flow: Clogged drains can lead to slow drainage, causing water to accumulate in sinks, showers, and toilets. Regular cleaning helps to restore proper water flow and prevent standing water.
Preventing water damage: Clogged drains can cause water to back up and overflow, leading to water damage in your home. Regular drain cleaning helps to prevent these potentially costly incidents.
It is important to note that while there are DIY methods available for minor drain cleaning, professional drain cleaning services offer thorough and effective solutions, especially for more stubborn clogs or excessive buildup. 
How Do I Know If Something Is Wrong with My Sewer Line
Identifying sewer line problems and calling a plumber right away are crucial steps in maintaining the functionality and integrity of your plumbing system. Timely detection and intervention can prevent further damage, minimize repair costs, and safeguard your home's sanitation.
Here are some signs that indicate something may be wrong with your sewer line:
Persistent foul odors that resemble rotten eggs or sewage
Slow-draining or backed-up sinks, showers, or toilets
Unusual gurgling noises coming from your drains when using water fixtures
Simultaneous drainage issues in various fixtures throughout your home
Patches of excessively lush grass particularly near the sewer line
Unexplained cracks in your home's foundation or the presence of sinkholes in your yard
If you notice any of these signs, it's important to contact a professional plumber who specializes in sewer line repairs. They will have the expertise and tools to diagnose the issue accurately and provide the necessary repairs or replacements to restore your sewer line's functionality.
7 Tips for Avoiding Drain Clogs
Clogged drains are one of the most common and irritating plumbing problems that homeowners have to deal with. Luckily, through some routine maintenance and precautions, you can avoid this problem.
Here are 7 of our best tips for preventing drain clogs:
Be mindful of what goes down the kitchen drain. Avoid putting food scraps or greasy substances down the drain.
Never dispose of certain foods in the kitchen drain, such as coffee grounds, eggshells, or fibrous vegetables like celery.
Always use a sink strainer to catch debris and prevent it from going down the drain.
Clean your drains regularly to remove any buildup. You can use a mixture of baking soda and vinegar followed by hot water.
Place mesh screens over your drains, especially bathtub or shower drains, to catch hair and other particles.
Avoid pouring grease or oil down any drain. Instead, collect it in a container and dispose of it properly.
Use a plunger to clear minor clogs before they escalate into larger issues.
Remember, prevention is key when it comes to avoiding clogged drains. By following these tips, you can help maintain a healthy and functional plumbing system in your home.
There for You 24/7
At Village Home Services, we understand that it takes a village to keep your home running smoothly. If you're experiencing major problems with your drains or sewer line – such as severe clogs or sewage backup – trust our team to take care of everything for you. We offer same-day and 24/7 emergency plumbing services to make sure you get the service you need when you need it. No matter the time of day or night, we arrive in fully stocked service vehicles ready to eliminate the problem and get your system back up and running as quickly as possible.
Choose Village Home Services to handle all of your drain and sewer services in Chelmsford. We can be reached online or at (978) 733-9593.