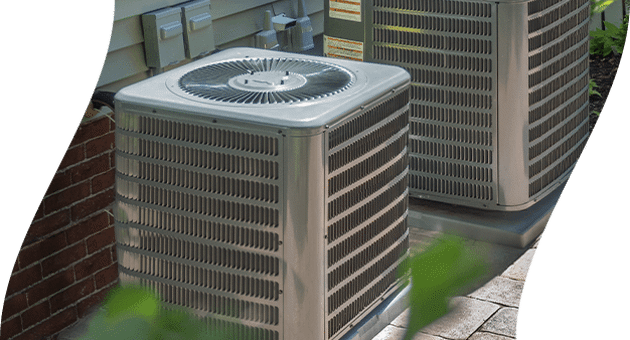 HVAC INSTALLATION IN CHELMSFORD
HVAC Replacement in Westford, Littleton, Groton, and the Surrounding Areas
In our modern world, AC and heating systems have become a necessity for every property owner. Not only do these systems provide heating and cooling, but they also enable us to live in a comfortable environment. Plus, several health-related problems due to the changeable weather conditions can be easily avoided by installing these systems in your house.
If you want to install a new heating and cooling system in your home, you will surely have to go through the hassle of finding a contractor for this job. Luckily, Village Home Services paves the way to all your heating and cooling needs as we are one of the most trusted contractors in the region. We have a team of highly skilled technicians who can handle any kind of AC and heat pump installation job with ease. Moreover, our reasonable prices for our services allow you to get affordable solutions for the comfort of your family members.
A HASSLE-FREE PROCESS MADE JUST FOR YOU
Long lines and hectic schedules are a thing of the past! Our goal is to make everything about working with us simple. Our skilled technicians will show up on time and finish the job efficiently with the least amount of disruption to your daily schedule.
Here is a brief rundown of how we operate:
Talk to Our Experts: Before we start the project, give our experts a call to have a discussion about your requirements, concerns, and budget. We'll work with you to determine the best course of action and create a customized plan that's right for your needs.
Get a Free Estimate: We believe in transparency. That's why we provide a free, no-obligation estimate before any work begins. Once you choose a plan, our representatives will give a detailed list of what you can expect, and the cost involved.
Sit Back & Relax: When everything is set, our technicians will arrive on time and get to work. You don't have to lift a finger because we'll do the heavy lifting and clean up after ourselves. Your only job is to sit back and relax while we work our magic!
While there are many companies that offer HVAC services, Village Home Services is always the first choice for our customers. We take pride in offering affordable prices, reliable service, and the latest technology to make sure you're satisfied. Residential and commercial properties alike turn to us for all their HVAC needs and are never disappointed. Our team is dedicated to providing you with the best customer experience possible and will work tirelessly so that your HVAC system runs smoothly for years to come.
So why wait? Contact us today and learn more about how we can help you with your HVAC needs! Dial (978) 733-9593.
WHY YOU SHOULD NEVER INSTALL YOUR OWN HVAC SYSTEM
If you check out YouTube videos on air conditioner and heat pump systems, you might be compelled to think that it's possible to install them yourself. The videos are brimming with people who have apparently done the job themselves. But the real question is: can you do it on your own?
The answer is a resounding no! Don't be pulled in by misleading videos that make AC and heat pump system installation look easy. The truth is, it's not. In fact, you may end up causing more harm than good to your house if you don't have enough experience in handling such tasks.
So, what should you do instead? Hire professionals, of course! While it might seem costly upfront, the time and money it saves you, in the long run, is beyond compare. A few mistakes can cost you thousands of dollars and many hours in trying to figure out how to rectify the problems that occur on your own. In addition, safety should be your main concern. When you don't know what you're doing, the risks are high that something disastrous will happen.
When you hire a professional, you'll have:
Access to all the correct equipment since you won't have to buy it yourself.
Sufficient knowledge about how things should be done.
A guarantee of at least a few years on the work, depending on the service provider you choose.
Years of experience in handling AC and heat pump systems, which results in lesser mistakes than doing the job yourself.
More time for your family and other important things.
A job that's done right and complies with all the necessary standards.
Don't miss out on the benefits of having a new AC and heat pump system installed in your home. Contact us today and take your first step towards living in a comfortable environment with Village Home Services!
FACTORS TO CONSIDER BEFORE AN HVAC INSTALLATION
Many HVAC companies claim to be experienced in their line of profession, but still fail to provide genuine and valuable information to their customers. However, this isn't the case with Village Home Services. Our team of highly skilled technicians has vast experience in the field, and this allows us to provide our customers with valuable information about air conditioner and heat pump systems.
If you plan to install a new AC and heat pump, be sure you take into account these important factors:
Energy Savings: The biggest reason to install a new AC and heat pump system is the amount of energy it can save you. Today, most systems come with high-efficiency ratings that allow them to use less electricity while still providing superior cooling or heating performance. The best way to ensure this is through proper installation, which our team of experts can provide.
Budget: Another factor to consider is your budget. Since an AC and heat pump system isn't a cheap investment, you need to be sure that you have the funds to cover its costs. You should also look for systems that are within your price range, but don't sacrifice quality to save some money.
Size: Lastly, you need to consider the size of your home and the number of rooms you want to cool or heat. The bigger your house, the larger the system that you'll need. Sizing is crucial to ensure that you can enjoy the best performance from your system.